Hi All,
I have am urgent appoitment on 19th and need to go to my native and will not be available. Sorry to disappoint.
Sorry again.
Srinivas
Hi?
Instead of going to farms, why can't first meet some where in Hyderabad itself on the scheduled date?
Clearly, 19th May is out. Let's plan for another day.
Being a fellow fukuoka-inspired natural farming enthusiast - I'm interested to join this. Please keep posted.
I will be there too.
Cell: 77025-60638.
Thanks
HI,
Please Count me, excited to meet you guys
please share the venue and time
Regards
KiranGoteti
9491382003
Hello all
Am a new member, just found the forum yestreday.
Name is Madhavi living here in HYD for the past 6 years (kukatpally/hitex area) and trying hard to find some land to plant trees and grow some vegetables. Have not been succesful so far, price/distance/land all are an issue so still waiting.
In the mean time have read about various farms in india and abroad/books on natural farming - now need some land to experiment and experience
Glad you guys did not meet on 19th May. For long have been searching for farm enthusiastic people here in HYD.
would love to meet and learn.
do count me in, although I do need to hitch a ride with someone if it is out of town, inside can make on my own.
madhavi
Hi Madhavi, welcome to the first lady member keen on the FarmNest meet! I am sure there is going to be someone you can pool up with, coming from the area.
All,
How about Saturday, June 23?, hopefully we will have some rains by then and it might not be scorching hot if we go out to a farm.
Anyone who has a developed farm around Hyderabad where we can go around the crops, and having some basic amenities, please come forward to volunteer to meet at your place.
Thanks.
Hi Chandra,
I have got a small suggestion.Why dont we come up with some probable places/dates and run a poll with in our forum.What ever date/place is fine with most of the members we will go ahead with meet on that particular date.Else the whole plan gets dragged indefinitely.
Regards
Venkat
Sure Venkat. Go ahead and make the proposals and we can compile them into a poll.
thanks chandra for the invite look forward to the meeting
lets meet locally first so in the poll take note of the each ones location so that a central place can be found. then in that meeting we can plan for a trip to someones farm
will try and see if I can call up couple people from OFAI website and check if they allow random/weird people to visit then.
Bangalore has bunch of these places - HYD most are too screative
madhavi
Thanks all, i invite all of you to plan the meet at my farm.
Word of caution
I have got it just now registered so no infrastructure is there.
The land is not cultivated for last 2-3 years so not even.
Nearby some trees are there we can plan to sit there.
Its 25KM from Miyapur cross road.
Probably by the time we meet, I might have something there but not sure.
For more details, visit http://www.rameshwari.com
Thanks
Dear Members,
I am a very new to concept of farming and, would like to learn few things by being part of the journey you all are on to.
Warm regards
Sridhar
Hi?
If you people may not able to find suitable location, I can help you to reach a place to meet & learn something near Hyd.
Hi Swamy - please do throw in all the options.
All,
My suggestion is that we meet in a well developed farm if possible or just a location in Hyderabad (possibly a park like the Bangalore folks) if that does not work.
Is Jun 23rd ok with everyone? Please post a yes/no.
Thanks.
Hi?
Option-1.
If you people want to see only Dairy, then One small scale dairy near Hyd & Other one in large scale at Nalgonda.
Option-2
Along with developed farm, your group also can go & meet key officers in particular departments i.e Agriculture, Horticulture, Animal husbandry etc to share your expectations, requesting for their expertise, getting leads of your interests, successful farmers informations, government subsidies etc with them.
Option-3
No matter of a place, get together and exchange your own expertise and views first and then divide in to respective interest group like Dairy oriented, Horticulture crops oriented and more. After getting such clarifications, it is easy for you to search what you wanted specifically.
If you want more options, than pls. come back.
Camp at Neyvely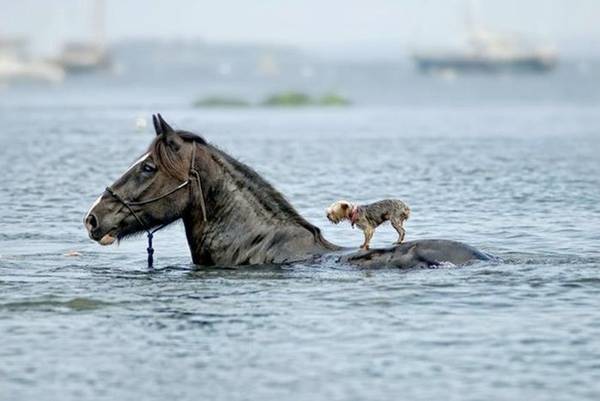 all
yes to june 23 -
l think as swamy has suggested we should first meet locally and get to know each others interest. then it will be more effective to work as a group.
we could agree to a date/day like 3 sat every month so calenders can be kept open - and people should try to make it that day - only then groups can work together and achive something.
as I have mentioned before my location is kukatpally/hitec
madhavi
Hi, June 23rd is okay by me. However, for a beginner like me, I feel it is more useful to meet at a farm so we have a chance to learn and exchange ideas, information live.
It is a very good idea from Madhavi suggesting to meet on a fixed day/time every month. Let us make this happen.
Regards,
Prasad
Yes, the 23rd should be fine for me.