Only educated farmers can take advantage of this opportunity, even others also can take chance.
However encouraging brother farmers to take wide decision.
Great news! Finally the government has woken up.This will give the profits to the farmers who deserve it and not the middlemen who skim the cream off the top.
Regards,
Yaj.
Hi,
Its a bag of mixed fortune for the farmer. What if he grows vegetables in acres ? By the time he sells his tons and tons of produce to retailers, all by himself. he will be a frustrated guy.
Have you seen the vegetable gaadi wallas. He has all types of veggies and each a max of 3 to 4 kg.
Large supply chains procuring from producers directly is the only answer. But still they will also involve middle men.
rgds
Murali
The point being, he has a choice. Earlier he was forced to have to go through the mafia of middlemen who gave him a pittance while selling them at lucrative rates.
And by the way this has nothing to do with the gadiwalas, it is about selling at the APMC s run by the government.
Anything that empowers the farmers and gives them leverage is always welcome.To me the glass is half full.
Regards,
Yaj.
Guys,
I think this proposal has only been tabled for Maharashtra and last I hear the traders / middlemen etc at the APMC are gearing up for a major strike to veto this proposal
i dont think farmer will have the bandwidth to sell to customers directly but yes he has a choice, they can sell to retailers or come into the city and sell to the wholesale markets
at the moment i think for mumbai they can only sell at APMC and from there the other city based wholesalers / retailers pick their stuff
brijesh
Yes it is for Maharashtra only and by denotified i think it means ability to sell produce directly to end consumers through APMC markets or otherwise.
Regards,
Yaj.
I think it is a good move if it materializes.
I don't understand why anyone should be forced to sell what one produces only through the APMC. Even if each farmer cannot sell by himself, I think the choice to go elsewhere will ensure over time that a larger pie comes to the farmer.
Hi
Long back karnataka had introduces some concept called raitha santhe… where the farmer can come and sell directly to anyone visiting that santhe
But it died down
rgds
Murali
It is an old concept called farmer's market,it is there in some form or the other in every small town and village.even in the cities it is being promoted .there is a farmer's market every weekend in Mumbai too.
Exactly, that compulsion should be removed and then the market will be forced to revise prices accordingly.
Regards,
Yaj.
Nothing can change the fate of a farmer unless he takes decision entering in to his own concept of marketing.
Every one is the builder of his own fate. Hence Farmer should come forward to sell his product at his choice how the middlemen sells. Nothing can be stoppable if he wanted to do it.
I used to sell my papayas in my home town with the help of 7th std boy who is my brother's son.
Papaya usually harvested at bulk for the convenience of purchaser to transport them in truck.
Between harvest intervals, in order to avoid waste of ripened fruits, we used to harvest them freshly transport them to nearest town. 7th student soled during his leisure hours of morning & evening before and after he attending his classes. He daily business from sale of papaya was about Rs.500/-. Now he got passed in his annual exams with 80% marks.
The Benefits.
We saved waste of our fruits.
My boy learned business skills and he is confident to face the world with bare hands with his expertized knowledge which he earned. Now he asking us to allow him to do any other business during this holiday season. As we don't want him to do work under Just Obeying Boss i.e.JOB encouraging him to choose his feature at his point view now itself during studies itself.
I remember our ancestors used to sell their produce in weekly markets called as "SANTHE" on appropriate periods and fetch good returns. Even they used to do value added work for their produce for shelf life and also to get good marketable value.
Now farmers declaring them self and restricting them self only in to farm activity, than no one can save them to uplift their life.
Govt. can provide basic amenities like what we hearing and saying. But one should try to satisfy their hunger, hence if farmers/ groups of farmers can come up enter in to 2nd stage of sale, then they can eliminate all middle men to get maximum benefit for their sweat.
Think of more than one.
Earlier people used to be "SAKALAKALVALLABA" for their maximum exposure and learned at least 64 vidyas. All such people created history. I a farmer have knowledge of marketing their product, then I am sure farmer can win the game. As feature will come in such a situation that people should do advance booking for getting their provisions if same trends go ahead.
Success cannot come only with single efforts. But more.
Mono culture, single source earning, single subject knowledge etc cannot survive any more.
Diversification is Finally in our daily food there are more than dozen ingredients to get requisite taste.
Than why people & farmer should not adopt diversification including marketing his produce for his sustainable income and knowledge?
EVERY ONE IS THE BUILDER OF THEIR OWN FATE including school children, teacher, doctor, engineer, Farmer and all.
How you want to build your fate?
If I decide, than I can.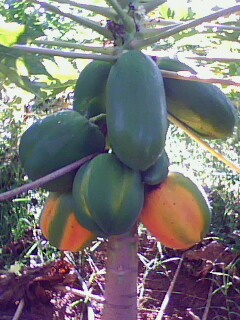 We have many Rythu bazaars (farmer markets) in Hyderabad where farmers are supposed to be able to sell directly in retail - I do not know how exactly it works in terms of fees etc., though.
Regret reviving an old topic but I was researching this for a friend whose family is into farming.
Can anyone throw light on this? As on date, can a farmer sell his produce directly to retail customers bypassing the APMC in Maharashtra?
Would he require any licenses?
Please share your knowledge.
Thanks a lot.
Farmer can sell his produce the best possible way, its upto him. APMC is just a convenience/option and not mandatory.
Thanks seshuko,
I dont intend to offend, but are you sure? I dont wish that my friend (the farmer) should get into any trouble.
The reason I am asking is that if what you say is true then why would the news article in the first post be so important to be published in newspapers?
Sorry if my reply appears to be rude. Its just that I dont want to get someone else into trouble.
Thanks.
Can others also validate this for me? Please.
Resp Koolpal sir, What Seshu sir said is correct. Not only in Maharashtra,but throught in india, a farmer can sell his products locally. To export,yes he requires to follow certain procedures and requires some licenses. g.p.rao,farmer.
Thank you Rao sir.
Really appreciate the validation.
seshuko sir. I hope you have not felt offended by my need to validate. As I mentioned, I didnt want my friend to get into trouble due to my advise.
Best wishes!
I will ask one question, If a farmer has a small holding of 2 acres and he has mono crop of banana G9. His yearly yeild would be 65t+. Is he capable of selling so big quantity on his own in retail?
So APMC or any other wholesale market is a meeting place.
Farmer selling on retail, depends on the volume of the produce.
Namdhari Group and Isckon are buying organic products in bulk now a days. Check with your nearest Namdhari outlet for contacts.
Dear Sri Sir, your question is very much correct. The farmers can not market their produce directly, in all the times and it is not at all practicable for single farmers. ( mostly progressive farmers are single only ). Hence our farming community needs Govt support and we farmers also should explore the available mkt possibilities Mostly Govt , by providing like Safal market, like APMC, like Hopcoms, like Rytha bazar, is trying its level best to help our farming community. but some times invain because of several reasons. The farmers also should try to explore the possibilities to get a good market for our farm produces. The farmers should keep little market study.specific crop study before doing the plantation. Only blaming may not be useful to the farmers. g.p.rao, farmer.
Dear friends,
What I understand from my friend who is growing vegetables in his farm near Bhongir (A.P.) that there is no problem in selling his produce to anyone of his choice. He can supply to the local Rythu Bazaar (farmer's market), where he is paid the daily rate less Rs. 2 per kg. towards expenses. Only problem will be if he has very high production of only one vegetable. In small towns if the supply exceeds the demand/consumption then he will not be able to sell. Depending on his production he supplies vegetables in the local Rythu Bazaar or to Hyderabad. Another issue is that in smaller towns the retail price is lower than the retail price in big cities and metros. But if one looks at the final rate that you get in the city mandi or wholesale market, it will me more or less at the same level as in the town. This is his experience. I was talking to him a couple of days ago.
What I get from this is that it would be better to have a range of crops rather than concentrate on one crop.
Cheers,
John