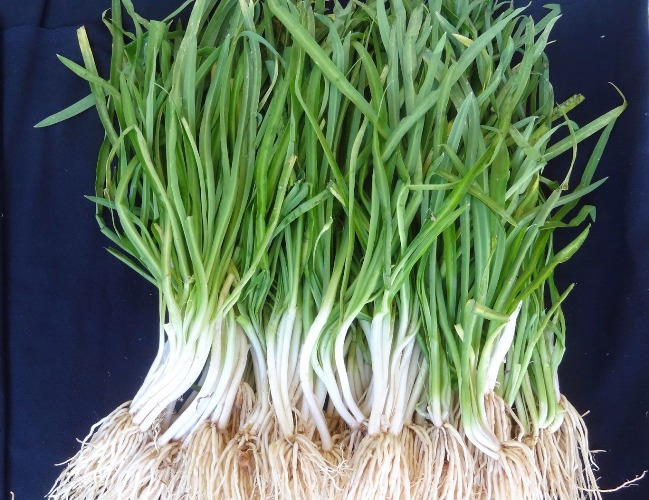 A lesser known exotic herb but commonly used herb of North East !
Welsh onion ( Allium fistulosum )also called scallion , Japanese brunching onion ,Spanish onion , Salad onion etc. In UK and commonwealth countries the name spring onion is most commonly used to denote Allium fistulosum
It probably originated in north-western China .
The functional properties of welsh onion are more or less a combination of onion and leek .
Culinery uses :
Leaves ,flowers and roots are used in culinary art .The small bulbs are eaten raw or cooked .Owing to onion flavor it is used in salads and as flavoring in foods
Dehydrated welsh onion It's meant for adding in soups , noodles as flavorings agent are now readily available in the supermarkets of Japan and Europe.
Scallion oil is infused oil of welsh leaves
Those are in the business of growing exotic foreign vegetables and herbs can grow this herb and add this herb and add on their product profile range .
Desi Mother seeds are available from the indigenous seed saver marginal farmers of North East for commercial cultivation of Welsh Onion !
Interested farmers can contact BHC Ventures , Midnapur , WB for more details about crop cultivation , seed etc . through email to bhcv@ymail.com