Hello
Need advice of milking machine for 25 cows. If any dealers/service available in Hyderabab would be great
Shiv
Thanks Sri. I was looking for some help on dealers in hyd, who have good sales/service.
Shiv
Hi, can you get information of weekly cattle market around your area to get good cattle?
Thanks Swamy. There is a weekly cattle market about 150 kms from my place. Are you saying that miking machine dealers would be there?
Shiv
Dear Mr.Shiv,
For 25 cows/buffaloes, you need a fixed type milking machine with 2 milking cans,of say 30 litre capacity SS make.
The specification will be:-
Fixed milking machine with one or two buckets unit
Vacuum Source
180 lt/min capacity dry-type vacuum pump fixed on the electric motor
Power
1425rpm, 0.55kW, 220V 50Hz electric motor
Cluster
Plastic milk claw, stainless steel teatcup shells
Bucket
One 30 lt stainless steel bucket with stainless steel lid
Pulsator
BRK  60/40 alternate pneumatic pulsator
Vacuum tank
18 dm3 capacity, galvanized
Chassis
galvanized steel
VACUUM PUMP
Weight(kg) : 25
Width(mm) : 420
Length(mm) : 430
Height(mm) : 750
BUCKETS-2 nos.
Weight(kg) : 10
Width(mm) : 360
Length(mm) : 360
Height(mm) : 64
For more info see tarimak.com. Click on the english flag on the top right side to see the site in english.
Murali
9447088234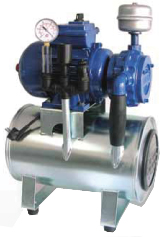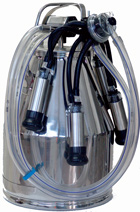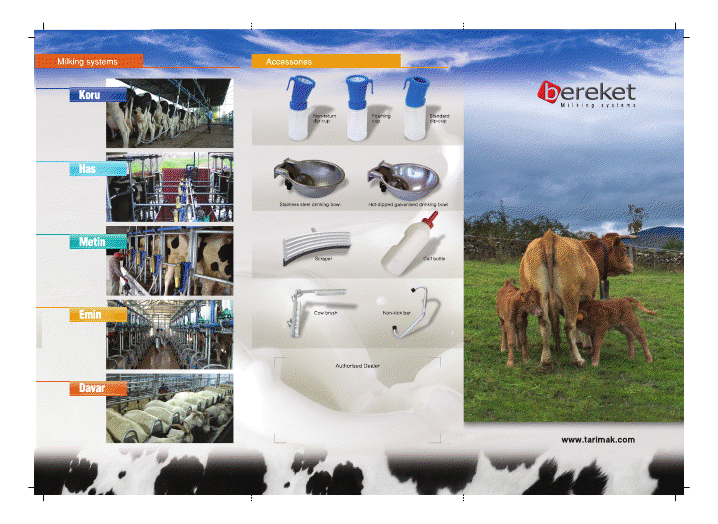 dear shiv,
there is fortune agrotech dealing with GEA FARM TECHNOLOGIES milking machine. the ph no,s are9666660048,9573163647.and the other one i know is gupta and sons located at abids(gpo) which deals with DELAVAL milking machines. i will have to search for the phone nos of this one. will get back to you as soon as i find them. all the best…  prathap.
Thanks Buffalo & Murali
Appreciate the info. I found that there is a dealer about 20 kms from my farm, who installs and services the fixed type of machine. Have decided to go with him.
Shiv
Hi Anushafarms,
Can you share the dealer information with the farmnest users, it will be useful.
Thanks