Good day,
These are my capsicum grown in greenhouse, many to be improved,
Are the ok?
Sincerely,
Sky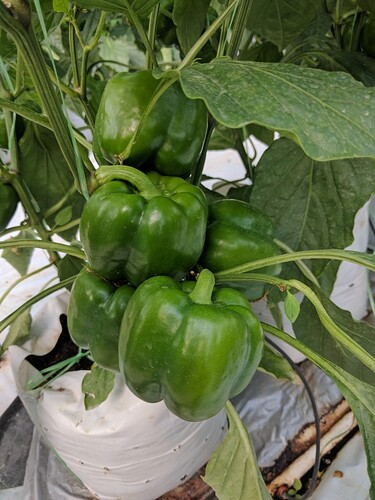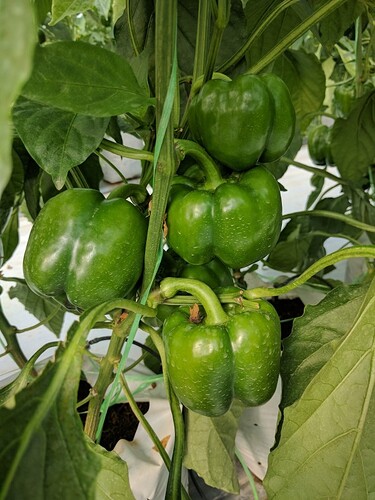 Dear Mr Sky,
Good , healthy Capsicums. Good farming. All the best to you.
First step for success in farming, I believe is Passion and lovely hard work.
Wish you the best, g.p.rao, farmer
Are you usung polybags for growing. If yes what is the costing.
Thanks
Hi g.p.rao
Thank you for your encouragement, anyhow, i wish to make friends with peers in this field so that we can share experience to each other one day in future =)
Sincerely,
Sky
Hi UH,
Ya, its the polybag with cocopeat as media, cost around USD 350 FOR 2000 POLYBAGS
Are you growing in open land or poly house? How much it costed in total?
Hi Sky_Chuah,
Excatly the same thing am trying to setup in Nearby location of Mumbai.
Cann you please give me the details.
want to set up 1000 sq. mtr shadenet house.
I want full technical details and growing tips. Also am interested in growing in cocopeat only.
How did you handle nutrients?
Thanks,
Kulkarni
Hi we are from Mahindra Agri business group company of Mahindra and Mahindra please call on below number for more details 9146187641
Hello Akhilesh
Your colleague Sachin was to send me photographs of your Polyhouses and net house.
Not yet sent.
I need quotes for 1000sq. Mtr Polyhouse.
Please respond urgently
Thanks
Kulkarni, Mumbai
Dear sir,
Thanks for your query we will revert you by tommorow .
In case of any query please reach me on below number directly.
Regards
Akhilesh
9146187641