Hello, i want to fence my new project which is about 150 acres. I have adopted solar fencing in the past without giving live current, it worked out cheaper then.
Would anybody suggest what are the alternates to this and if any cost effective solutions are available.
Hi Vishwanath, First of all, you need to mention what type of crop, you are going to cultivate and also to make clear that which type of fencing you are looking for.
If it is possible, plant gliricidia sepum and related plant cuttings all along your existing fencing to have a live herd which will really help you in reducing cost of fencing. This fixes nitrogen and enriches soil. You can cut branches in to 1-1.5 feet and plant it along the existing fencing.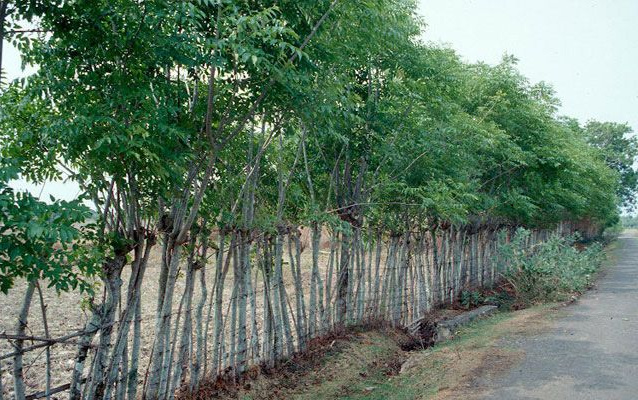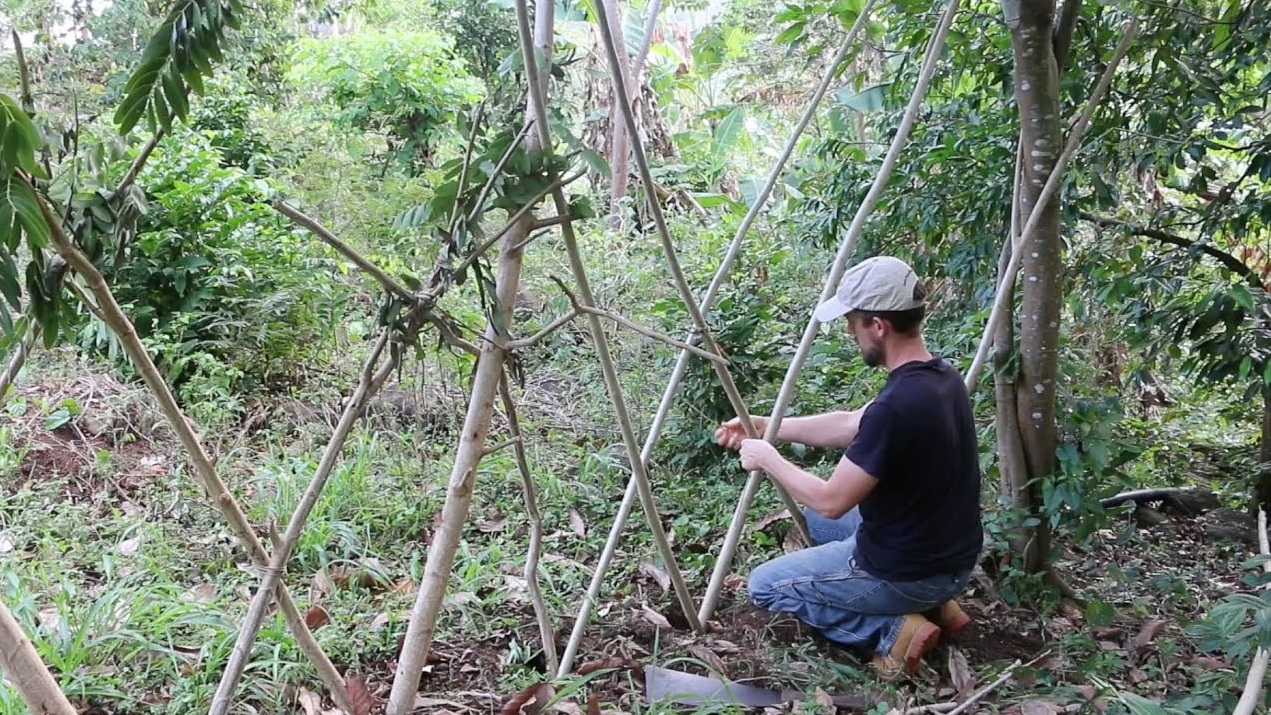 https://www.google.co.in/search?q=gliricidia+sepium+live+herd&safe=active&tbm=isch&source=iu&ictx=1&fir=11eCcbry_kIQlM%3A%2CW9q23oqsvqXYDM%2C_&usg=__VU7uMrOik0z3WVf0nXKd2U_sunA%3D&sa=X&ved=0ahUKEwiOs8TWmenaAhXBfLwKHf2WAAsQ9QEILzAC#imgrc=11eCcbry_kIQlM:
hi, my farming is in infancy me too have a similar concern and am advised to start planting sagargota and shikekai plants alternatively at 3 feet apart with seeds, suppose to stop every creature from a squirrel to an elephant, fence get ready in max of two years , plus income from shikekai also starts along with it, its long term but its for ever with no real maintenance required,
Where is your Land . If your Land is in Telangana or AP we can Guide You
I have my 10 acres land in Zaheerabad. I wanted to fence it. request you to please mention how much it costs for different options like, chain fencing/ barbed fencing…etc…
Thank you sir, for your interest on our Services.!
We are suggesting you to go far Barbed wire Fencing.
For arranging Fencing Pl. Contact Mr. Yellayya on
Ph. Nos.9492064934, Or 7093267989
Sir,
I have 5.07 acres land close to Vikarabad- Parigi road…
Kindly guide me with fencing layout n fencing material requirement details, and estimated budget for the same.
Am thinking of going for Stone pillars n barbed wire fencing and grow live fence eventually.
This is rain fed land with no bore.
Deeply appreciate for your time and thoughts. Thanks in advance.
Hi Manasa Devi garu, I am giving a solution with some knowledge of fencing so that you can work out at your own and bargain with labour.
If you are going for fruit tree plantation/commercial crops/ perennial/annual, then you need to protect it from animals like Boars and Porcupines and even human beings.
you have simple barbed fencing solution for which you need to put around 205 poles to cover around 1867 feet(Perimeter of 5 acre land if the land is of square/rectangular shape)
cost of each stone pillar(Kadi) is around Rs.200.
You need to purchase required cement and sand.
Need to pay to Labour Rs 500/person/day.(Atleast 4 persons must be employed at a time)
Cost of barbed fencing wire is Rs.55/kg. and each kg can be run for a length of 25 feet. and you need to have 5 rows of barbed fence between poles.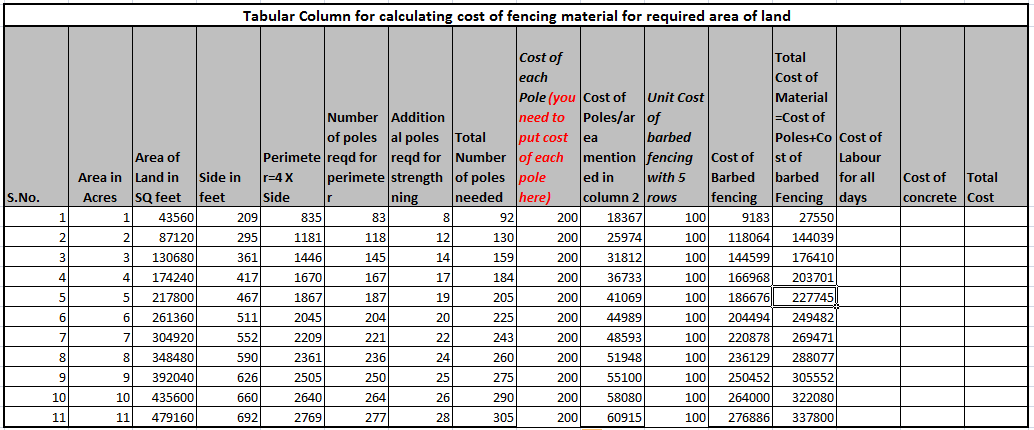 The above mentioned cost of fencing varies with labour and material cost.
Live fencing can be planted during rainy season so as they can stabilize with rain water. You can use Glericidia sepum cuttings from road side plants or contact ICRISAT office where they give you some cuttings. you can cut 1 feet length cuttings from above said trees and use for fencing.
Thank you for your valuable insights n time, Sir.
Seeds are available in GMo and organic, Desi seeds or better call as organic seeds which are non GMO seeds.
From naked eye no one can tell organic seeds difference with hybrid seeds.
Coming to market where to buy, if you travel to village you will find a seed stores which are seasonal, I found one in alair near bongiri. Best seeds you need to collect from Farmers 100% germination rate and type which sells and taste good.
Farmers market you can ask any seller with farm he/she will get you seeds packet for 200/- 5 to 10 gram seeds.
Good luck in your seeds
Sir,
I got the land surveyed. The dimensions are
In the attached snap.
Please guide me know the perimeter.
Could you suggest barbed wire fencing n stone khadi cost estimates for the same n possible dealers for the same
Hi,
Did you get a dealer or labor near Hyderabad for the stone poles ? My property is near Zahirabad and am looking for the same.
Regards
PB
Ya, i got a local farmer who is into stone pile fencing and does whole fencing on contract basis too, in Vikarabad
If u want, will ask him.
How many acres u need fencing ?
Thanks for replying.
I'm looking forward to fencing 10acres depending upon the cost. If it is too high, I may go for 2 sides on priority as a settlement of people is expanding into the land.
Vikarabad seems close by. I hope he doesn't mind servicing up to Bidar in Karnataka. How much did you pay, what was the size or perimeter?
I need to get the land surveyed properly before beginning the fencing. It is a slow process in Karnataka.
Regards
PB
I got my land surveyed last month… getting smaller 3 foot kadi put up for temporary being in next week. Will let know costing once done.
Summer is best time to get the fencing done, safer with lesser disputes with neighborhood.
Your farm is in zaheerabad or bidar ?
Cross border may need permissions may be, let me know exact location so can check with them.
I got my survey done thru help of vro who ensured surveyor did it on priority basis with lil extra pay.
It's in Bidar. There's a shorter route from Zahirabad bypass road. So mentioned.
Do let me know once done.
Hi there!
Would anyone tell me which is cost effective and permanent solution? Solar fencing or barbed fencing?
Type of soil: Agricultural paddy land/wet soil/black
Location: Tamil Nadu - Thanjavur
Land area in feet: 4200 feet perimeter
Use: Fish cultivation, horti crops, and paddy
Purpose: Protect from animals, theft