FarmKey - no orders honoured.
I have placed a few orders for agricultural seeds on farmkey.in and here is my experience.
What is nice:
A reasonable range of seeds and a small range of fertilizers and pesticides are displayed on the website. However, a good number of seed varieties show up under each crop, compared to other online shops.
Seed selection by crop from menu works well.
What can improve:
All orders I have placed were cancelled without any notice; no product was shipped. No cancellation emails were sent.
No order confirmation or shipment emails were ever received.
Range of products is limited.
When orders are not dispatched, the prices on the site have little meaning.
Conclusion:
FarmKey appears to merely be a nice looking site listing seeds and other products, without really having backend infrastructure or processes to deliver. After a customer spends a lot of time to research, identify seed varieties and other items to buy and place an order, simply cancelling the order without even a notice amounts to thorough disrespect to the customers' time.
Even though @farmkeyindia has a presence on FarmNest product support, the experience with them so far is anything but positive and cannot be currently recommended.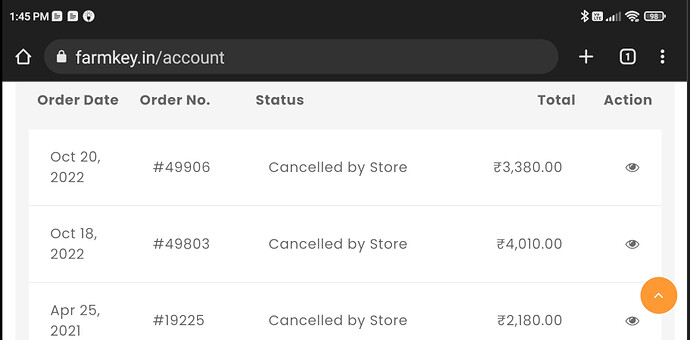 You can post your own review and rating by replying to this topic