TOP UPCOMING COURSES IN AGRICULTURE JUNE, 2019
At IRES, we are pleased to announce the following top upcoming courses.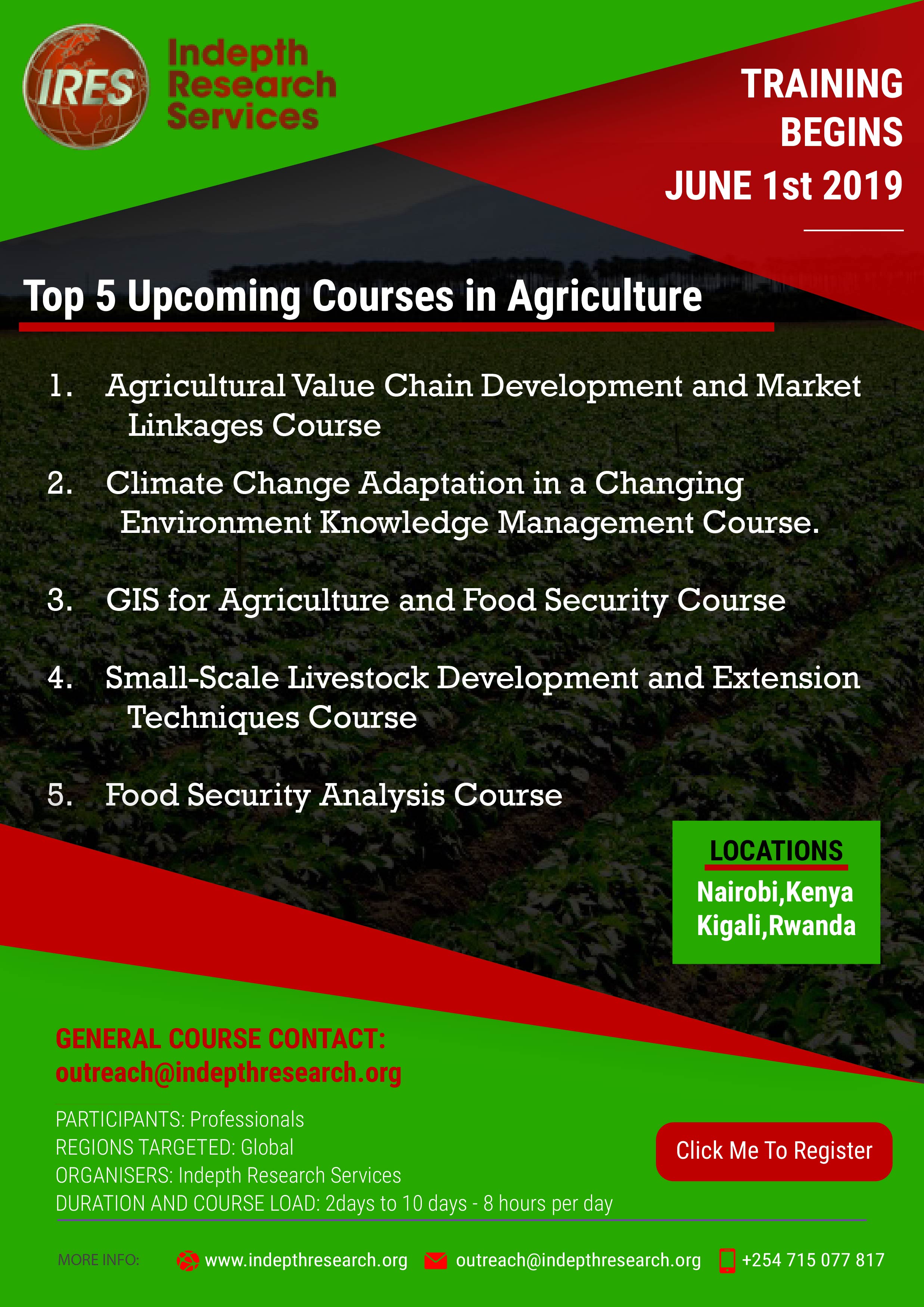 In-depth Research Services is a capacity building institution, founded in 2003 with the objective of building capacity for development professionals to enhance effective delivery of development services in Africa.
The organization runs training programs in East Africa, training over 10,000 development
workers in the last few years.
Training Package offers Value for the Money. Training will be moderated by professionals with hands-on skills and a great wealth of Experience.
Kindly confirm your participation with:
Online Training Coordinator
In-depth Research Services
[outreach@indepthresearch.org]