Galilee Institute in Israel is very excited to share our new "Innovation in Agriculture for India": Exposure visit to Israel, 4-11 June, 2018 Programme.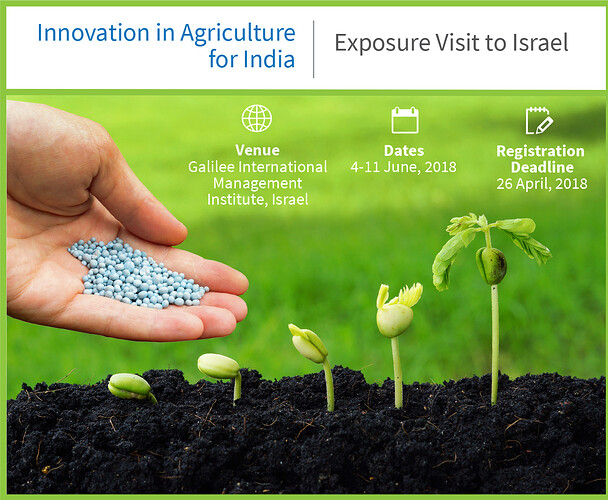 This 8 day programme has been tailor-made, exclusively, for Indian agriculture professionals, farmers, entrepreneurs, researchers, extension officers and government officials. It focusses on the challenges faced by the Indian farming system and farmers. The programme is intended to support India's national goal of
doubling farmers' income by 2022.
This new programme and its promotional fee are offered to Indian professionals only. You will not find information about it on the institute's website or calendar. To register and receive application documents and full programme details, please reply to Dasha Genasia dgenasia@galilcol.ac.il
We look forward to seeing you in Israel and to sharing our latest Agriculture and Water innovations and knowledge with you.