Hi,
Recently, we introduced Hand Tractor. A human powered machine that's multi functional.
It is can be used to remove weeds, it can be used for soil consolidation, for cultivation, for ploughing,
for seed drill, for carrying fertilizer sprayer to name a few.
We have filed for a patent for the same.
You may want to check our website, see video's, download brochures, and buy.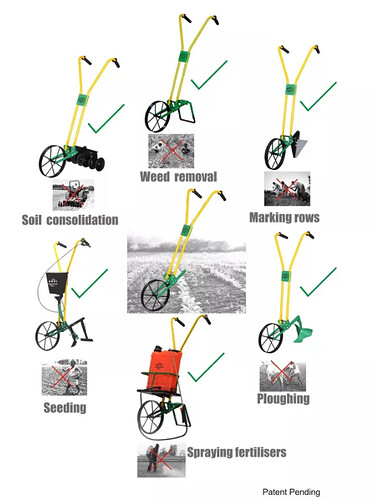 Thank you,
Urvi Agrotech