Working of Electromagnetic water conditioner/softener
For a good production in agriculture, Most of them think only Soil characteristics & Fertilizers
are important, but also Water plays an important role.
Water contains minerals & particles like calcium, magnesium, carbonates, sulfates
& chlorides. Calcium and magnesium reacts with other particles to form calcium
carbonate. Calcium carbonate in water is reason for scaling in pipes, vessels, pumps
etc., Scaling also formed after irrigation in soil & in plant roots. So plant cannot take
its necessary requirements from soil.
Our water conditioner, with the help of electromagnetic waves neutralizes the
minerals like calcium & magnesium. If this minerals are neutralized, it will not react
with other particles to form carbonates and chlorides. It breaks down mineral
carbonates & chlorides into calcium, magnesium.
In this process, chlorides formation in roots of plants. So it helps for the better
growth of plant. Also it reduces lime scale formation (White salt like) in pipelines,
pumps, water tanks, sprinklers etc.,
Advantages of Electromagnetic water conditioner/softener
Increase production from 15% to 30% ( Even High in some cases )
Reduces scale formation in water lines, tanks, pipes
Good growth of plants
Easy to Install ( Installed in pump discharge )
Can be used for both Open well and bore well pumps
Requires less power( 110 V to 240 V AC Single phase )
No Maintenance work required
Contact Us
Redarck Marketing,
Coimbatore, Tamil Nadu
Mob No: 8015258768
Email id: salesredarck@gmail.com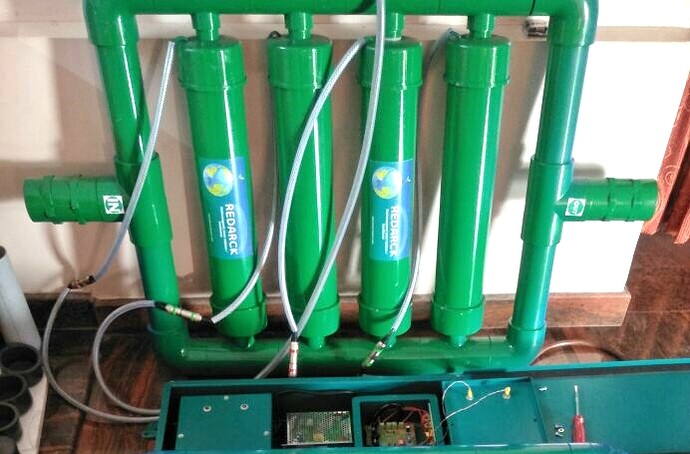 !